Kohler Outdoor Is Ready To Do Large Scale Landscaping Projects For You
The beginning of a great looking yard starts with structure and Kohler Outdoor knows large scale landscaping, including retaining walls, fire pits, paver patios and more. There are many different types of retaining walls that can be built for your yard, including beautiful hand-stacked stone walls, hand-stacked block walls and large block walls.
Retaining walls are usually thought of as utilitarian and for merely holding back soil. While this is true, you can also use them to create outdoor living spaces to create multi-use spaces. They can be used to level or enclose an area for a decorative garden. Retaining walls are the ideal way to create an area definition, landscape accents and elevation transitions.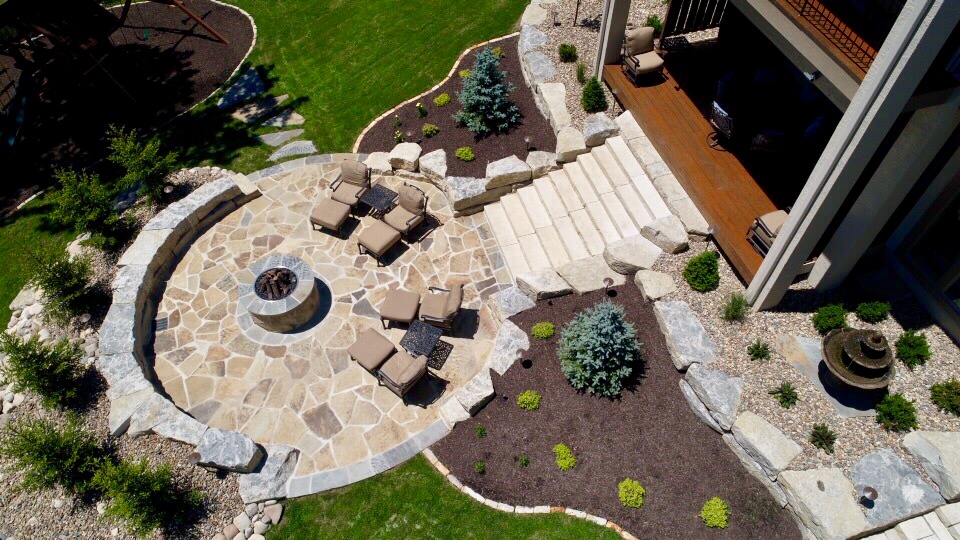 Natural stone or manufactured blocks provide distinctive beauty and remarkable strength. Plus, you can't beat the upkeep and maintenance over time which is little to none!
Kohler Outdoor is ready to do large scale landscaping and add curb appeal to your home.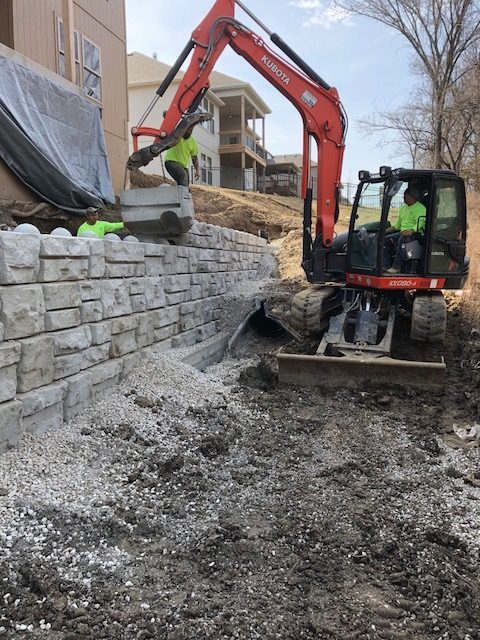 An article in Money Magazine found that quality landscaping adds more value than almost any other home renovation. Just imagine what more plant beds and a fire pit could do for the look of your property!
Money Magazine also advised homeowners that even if they are not planning a move, "Landscaping is the one home improvement that actually appreciates over time."
Kohler Outdoor has professionals trained in all landscape (plant beds) and hardscape (stone work and water features) fields with experience to give you exactly what your yard needs. Let our large scale landscaping and design expertise bring your property improvement and longevity.
Ever since caveman days (to use a technical term), people have gathered around fires for warmth, light, and companionship. Of course, fires and people have changed since then.
Most homeowners who build a fire pit in their backyard or garden don't use it for cooking — unless they're toasting marshmallows. Many of today's fire pits burn gas rather than wood. Working with Kohler Outdoor on a fire pit for your yard will make sure you get exactly what you want.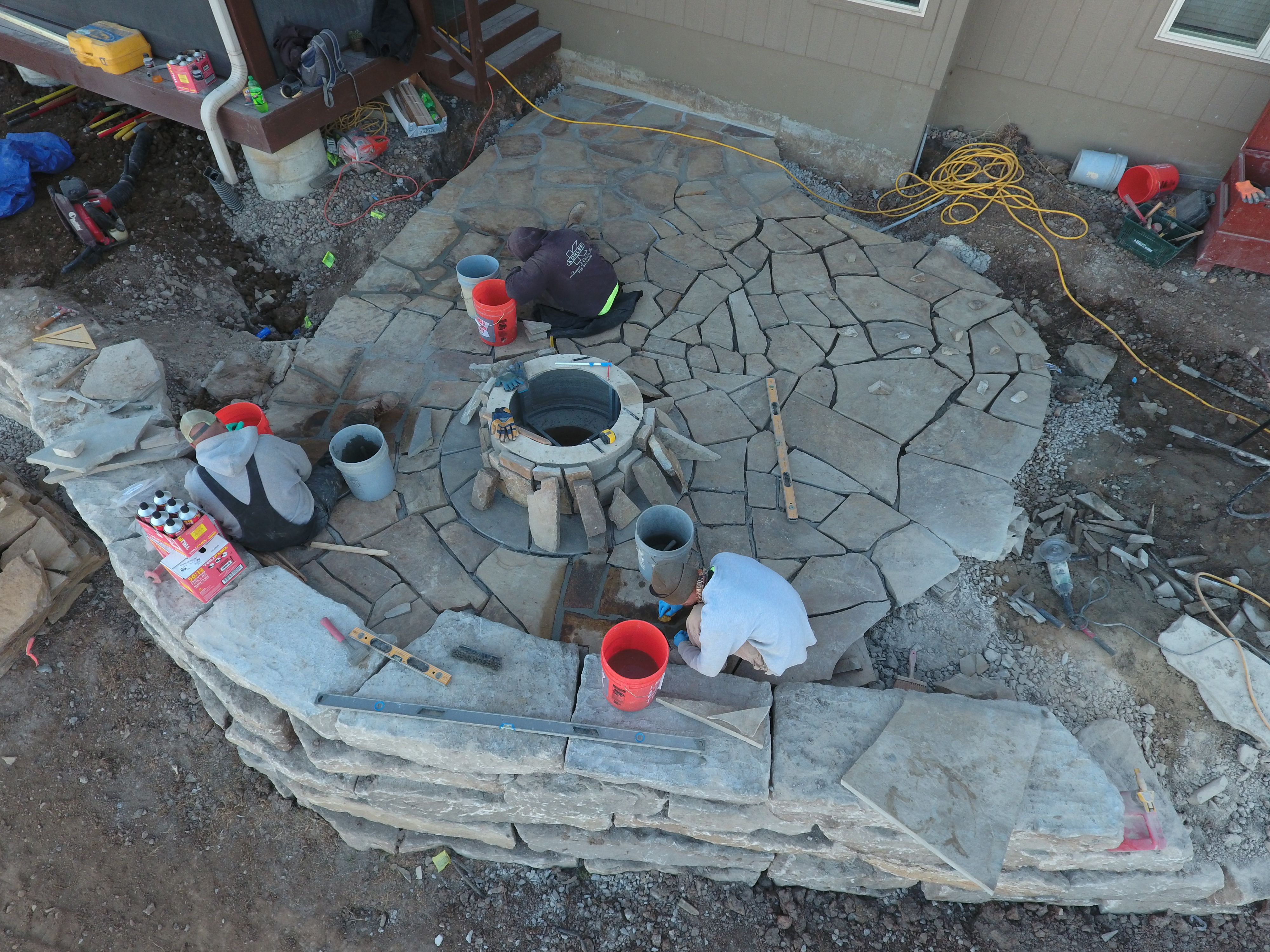 Pavers and flagstone are a crafted tradition dating back to the legendary cobbled roadways of the ancient Romans. Flagstone offers a more natural look with irregular shapes. Whether it is curb appeal with a driveway, a front walk or a backyard patio, pavers and flagstone offer a truly unique appearance for your home.
Kohler Outdoor is the business to use when you want large scale landscaping done right and done right the first time. You will want to choose Kohler Outdoor because we are honest and fair to our customers while doing solid work that we stand behind.
We take time to listen to our customers' needs and give them something to be proud of as well. To start your large scale landscaping project, contact Kohler Outdoor at (816) 540-4400.