Outdoor Lighting Not Only Enhances Your Home, It Can Provide More Safety
Outdoor lighting serves many purposes and is a quick install giving nearly an immediate face lift to your property's outdoor appeal. Outdoor lighting helps with the security of your home and the curb appeal of your home. It also helps your safety in the winter months when there is less daylight hours. Lights aren't just for the holidays and decoration – outdoor lighting can enhance your home and even provide more safety.
Add thousands of hours to your outdoor enjoyment, brighten dark areas and make your property appear bigger with landscape lighting. Outdoor lighting also enhances your home's charm and elegance and maximizes curb appeal.
Another benefit of landscape lighting involves enhanced safety and security, as burglars will avoid a home that's lit up at night in favor of a dark house. Crime statistics indicate that lighting is one of the most effective deterrents against burglary that a homeowner can employ.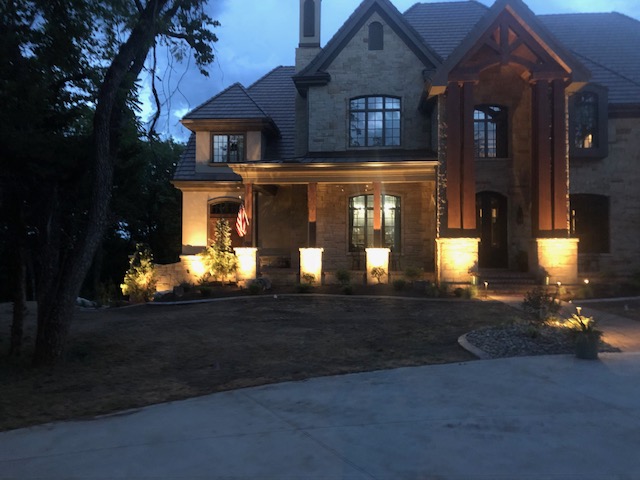 A well-lit yard and illuminated doorways act as a deterrent to intruders looking for an easy target. In this case, the point is to make your home less appealing – at least to burglars and other bad folks. When considering which homes in a neighborhood would be easiest to break into, burglars look for dimly lit entries with obstructed sight lines that make it difficult for neighbors and passersby to see that something is awry. Kohler Outdoor will install outdoor lighting to not only enhance your home's curb appeal, but to provide safety with well designed and installed lights.
While it is not possible to make your home completely burglar-proof, it is possible to take steps to make your home a less-appealing target. Outdoor lighting is an important part of an overall security plan for your property. For example, lights with motion detectors can help deter burglars and illuminate anyone trying to sneak up to your door or windows.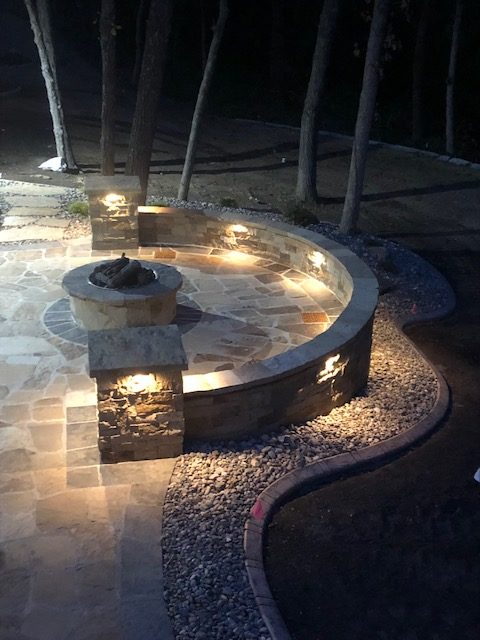 Other lighting can be used to increase visibility throughout your yard, which is a great deterrent, since intruders do not want to be seen.
Lights need to be properly positioned to illuminate darker areas of your yard and to avoid creating areas of shadow where intruders can hide. This ties back in with curb appeal because making your home less appealing to burglars by illuminating your yard and house also makes your house look warmer, more inviting and safer.
Kohler Outdoor knows outdoor lighting design and installation. To learn more about outdoor lighting, call Kohler Outdoor at (816) 540-4400.