**July and August 2021 - CONSIDER AERATE & SEED SERVICE THIS FALL**
More details in flyer shown here. We only recommend this service during fall each year!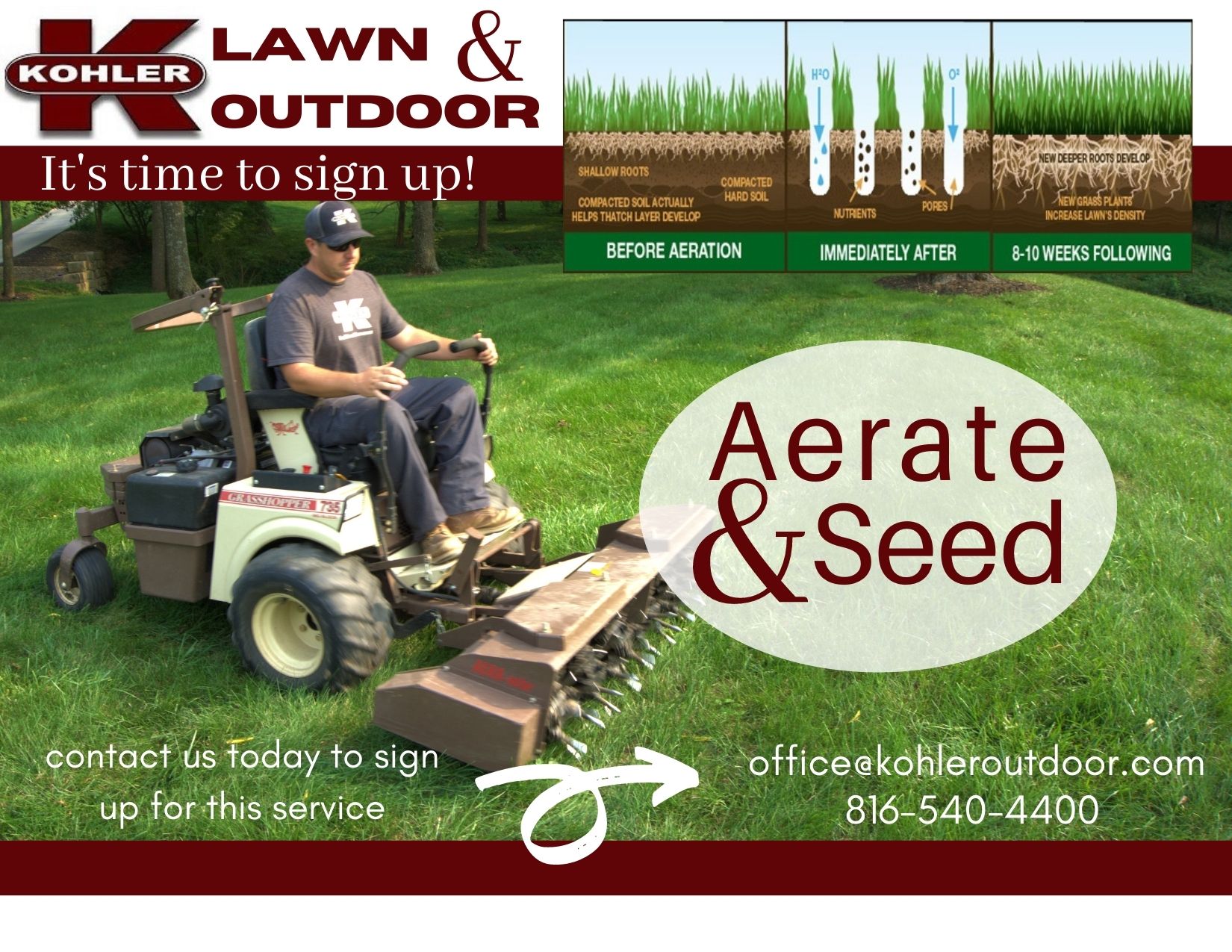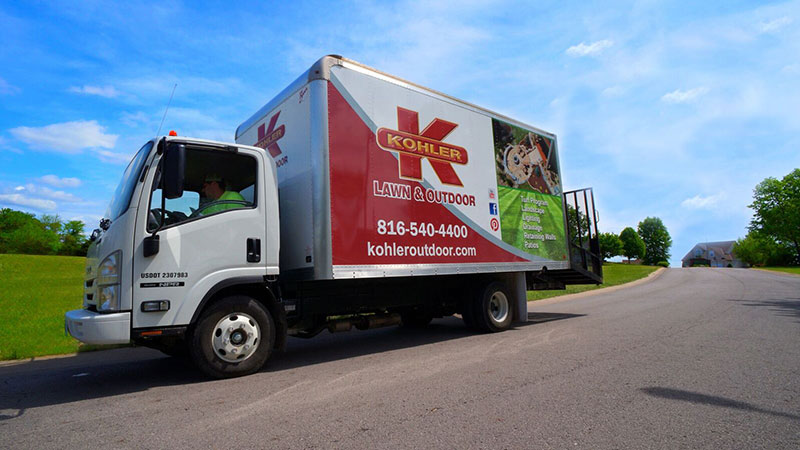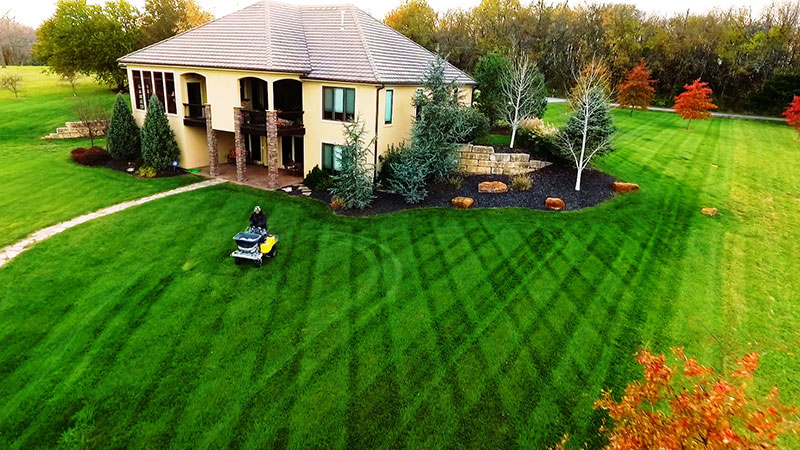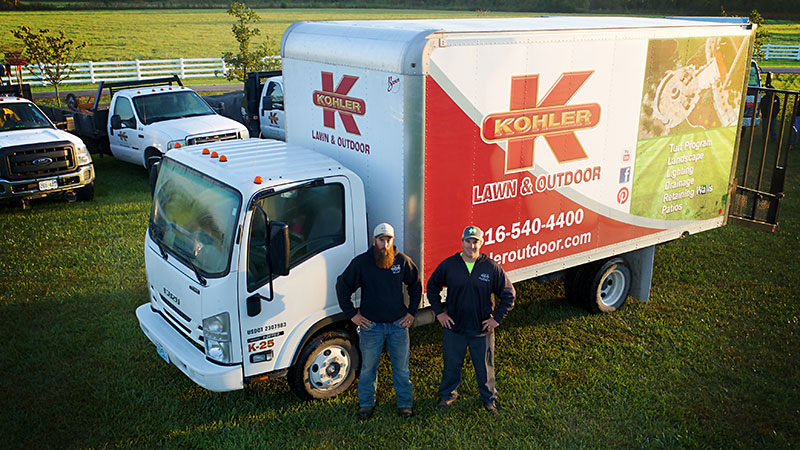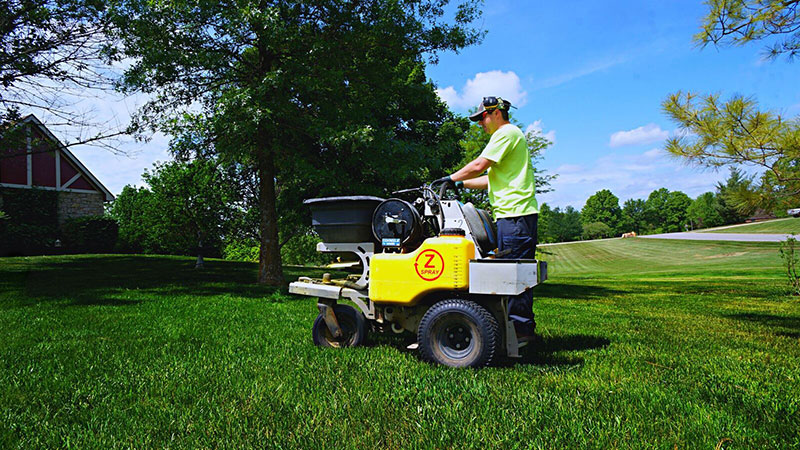 Turf Treatment Program
Our turf treatment program is the way to turn your lawn around from light, thin and weedy to green, lush and healthy. By becoming a turf treatment program customer, many other services are available to you some of which are listed below. Inquire today for a free estimate and lawn assessment!
Round #1 | Early Spring Treatment | Late Feb – Early April
1st Round of pre-emergent controls crabgrass, foxtail. Includes balanced rate of granular fertilizer.
Round #2 | Late Spring Treatment | Early April – Late May
2nd round of pre-emergent to control crabgrass, foxtail, broadleaf, wed control for existing weeds. Includes liquid nitrogen.
Round #3 | Summer Treatment | Late May – Late June
Insecticide (granular) with balanced rate of fertilizer controls surface-feeding insects such as aphids, sod webworms, fleas, and ticks. Broadleaf weed control applied as needed (liquid.)
Round #4 | Late Summer Treatment | Late June – Early Aug
Grub control applied to prevent root damage to lawn (granular.)
Round #5 | Fall Treatment | Late Aug – Late Oct
Broadleaf weed control applied with balanced rate of fertilizer.
Round #6 | Late Fall Treatment | Nov – Dec
Heavy rate of nitrogen fertilizer.
Optional Fungi | Mid-April
Fungicide treatment applied to prevent and cure disease such as brown patch.
Optional Lime | Mid May – Mid June
Lime is applied to balance the soil nutrients and break up hard compact soil. The timing of fungicide is critical and in some cases third application is necessary to keep turf in premium condition. Fungicide treatment and Lime treatment is more and an additional expense over and above your regular treatments.
Fungus Treatment
Don't let fungus ruin your yard! If you are a current turf treatment customer and notice something fungus-like in your yard, give us a call so we can help you assess it and treat if needed! Fungus treatment is only available to full program turf treatment customers (Let us know if you'd like to become one! 816-540-4400)
Aerate & Seed
Aerating and seeding your lawn is the best way to ensure a fuller lawn in the coming season. By having fuller lawn of grass, weeds have less space to grow. This is also a good solution for any bare spots. We perform aerate and seed services only in the fall for current turf program customers if they would like. The list of who wants the service starts forming at the end of Summer.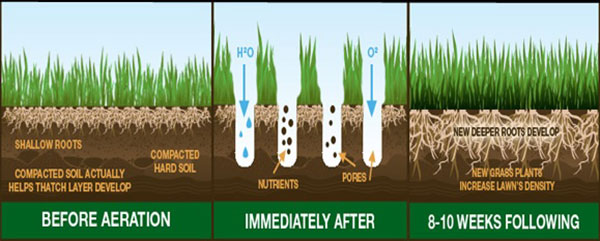 Mole or Vole Treatment
Have you seen any mounds or holes in your yard? It's likely there is a pest causing the issue. By being a part of the turf treatment program, your first line of defense against these pests is grub control which included in the round 4 treatment. Mole and vole treatments are for current turf treatment customers only.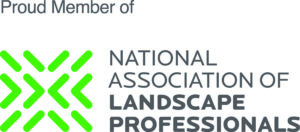 Are you interested in learning more about Turf Treatment? Contact Us today to schedule an appointment with one of our experts and lets us help make your project a reality.
Have a Question? Feel free to ask any landscaping or gardening questions over the phone at 816-540-4400 or get in touch via our contact form to make an appointment.