Think of the atmosphere in a comfy living room taken to the outdoors! This is what our business likes to create for our customers. We take our customers through a planning process to ensure they get just what they want or better when it comes to outdoor living in Pleasant Hill!
Popular choices for outdoor living in Pleasant Hill spaces are:
Paver Patios are a great way to lay the foundation for a living space. Pavestone and flagstone professionally installed will stand the test of time with low maintenance over decks, gravel, mulch or other patio materials. Read more about pavers and flagstone here.
Fire pits have always been popular for outdoor gatherings. Historically providing a place to cook, warmth and a place to gather... now, nothing much has changed which is why fire pits are so enjoyable and useful. Click for more examples of fire pits Kohler Lawn & Outdoor has installed here.
Seat walls are a type of retaining wall build at seat height. These are great for around fire pit areas and create a separated outdoor space. They add to the "outdoor living" feel. See examples of block seat walls by clicking here.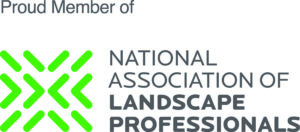 In outdoor living in Pleasant Hill spaces, the possibilities are endless for what we can install. Basically if you come to us with any outdoor idea, we will either be able to make it happen for you or point you in the direction that will. Call 816-540-4400 or visit our contact us page to start the conversation about renovating and installing in your yard!
For over 30 years, Kohler Lawn & Outdoor has been serving residential & commercial customers. Clay Kohler has been the owner & operator since 1992. Initially he started with lawn maintenance. Then in 1998 he added landscaping to his services. From there, growth has been very steady in every aspect of the business. We are a full service lawn company which means we provide a variety of outdoor services including landscape & landscape construction/design, irrigation system install, retaining walls, paver patios, walkways, outdoor living in Pleasant Hill, lawn mowing, & turf treatments. Our company is based out of Pleasant Hill, Missouri and serves the Jackson and Cass Counties ( Pleasant Hill, Harrisonville, Belton, Raymore, Lake Winnebago, Lone Jack, Strasburg, Lee's Summit, Peculiar, Greenwood ).
You will want to choose Kohler Lawn & Outdoor because we are honest and fair to our customers while doing solid work that we stand behind. We take time to listen to the customers' needs and give them something to be proud of as well.
Want to make changes in your yard? We can give you curb appeal, alleviate drainage problems, or create an outdoor living space! Check out our services gallery for some inspiration or give us a call today. We have experienced lawn professionals waiting to work with you.