Think of the atmosphere in a comfy living room taken to the outdoors! This is what our business likes to create for our customers. We take our customers through a planning process to ensure they get just what they want or better when it comes to outdoor living!
Popular choices for outdoor living spaces are:
Paver Patios are a great way to lay the foundation for a living space. Pavestone and flagstone professionally installed will stand the test of time with low maintenance over decks, gravel, mulch or other patio materials. Read more about pavers and flagstone here.
Fire pits have always been popular for outdoor gatherings. Historically providing a place to cook, warmth and a place to gather... now, nothing much has changed which is why fire pits are so enjoyable and useful. Click for more examples of fire pits Kohler Lawn & Outdoor has installed here.
Seat walls are a type of retaining wall build at seat height. These are great for around fire pit areas and create a separated outdoor space. They add to the "outdoor living" feel. See examples of block seat walls by clicking here.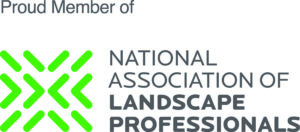 In outdoor living spaces, the possibilities are endless for what we can install. Basically if you come to us with any outdoor idea, we will either be able to make it happen for you or point you in the direction that will. Call 816-540-4400 or visit our contact us page to start the conversation about renovating and installing in your yard!