Want that lush green lawn? Our turf program is just what you need! We will treat your lawn from March until November with the exact nutrients it needs all season long keeping your lawn healthy and weed-free. Relax, let us do the work for you!
Take the comfort of your living room outdoors! Think what a patio, fire pit, wall seat, stone stair case or flagstone pathway can do for an area in your yard. Let your outdoor area be enjoyed for many more months of the year with a little or a lot of help from us!
Kohler Lawn & Outdoor is a full service lawn maintenance & landscape construction company. Here are a few more services we offer.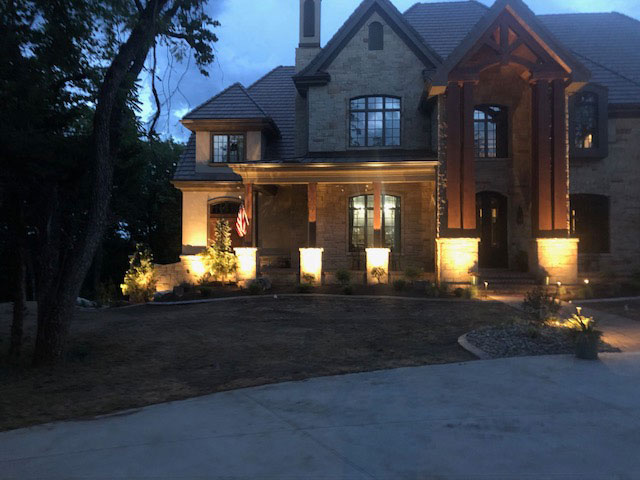 Check out these projects our crews have finished in recent months.
Why Choose Kohler Lawn & Outdoor?
Work with Real Lawn & Landscape Professionals. You Can't Beat This Local Expertise!
Read the job description and learn more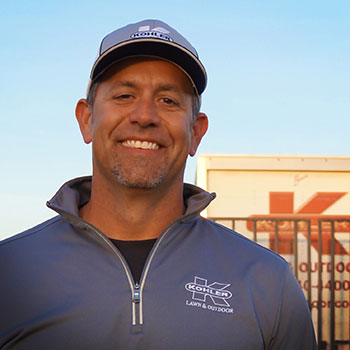 Clay Kohler started this business in 1992. Clay brings a family atmosphere to our business that you won't find in many professional environments. You can count on him to be fair and straight forward.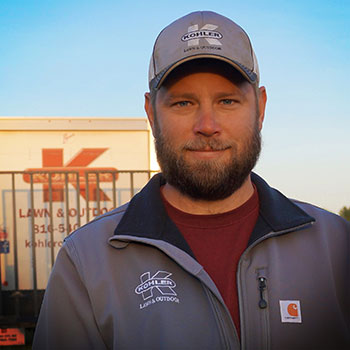 Andy
- Landscape Construction / Account Manager
5+ Years
Andy is an honest and hard worker who our customers love to work with. Andy specializes in large scale hardscape projects. With his drive and accommodations to customers desire, you're sure to get what you want.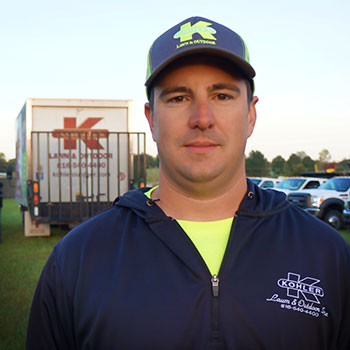 10+ Years
Derek has been making lawns lush and green for almost 10 years for Kohler Lawn. Derek is certified and trained with the Missouri Agriculture Department to diagnose and treat practically any lawn issue.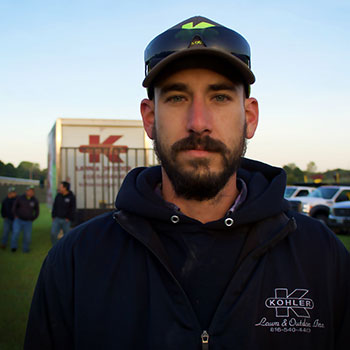 Joe
- Landscape Supervisor / Manager
3+ Years
Joe works great with all our employees and accomplishes many small and large jobs every week. He is a great landscape supervisor on our team.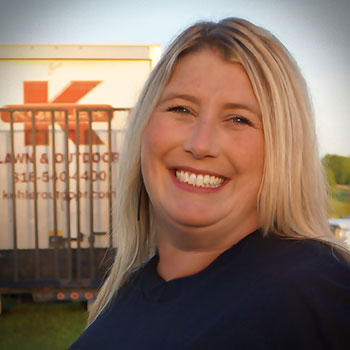 7+ Years
Kasey does a great job of translating what happens on the job site to what happens in the office. This way our foreman and crew managers don't skip a beat when out in the field.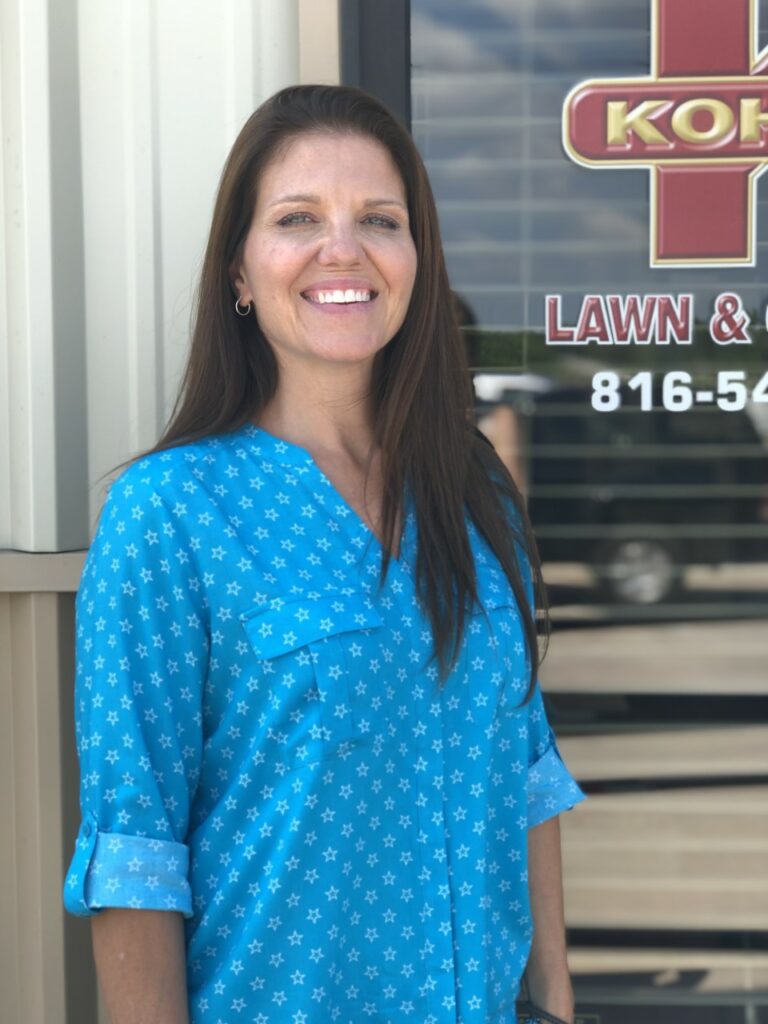 Less than 1 Year
Kerrie works full time and is a diligent in the Kohler office. She is mainly the one who will take your phone call when calling our office.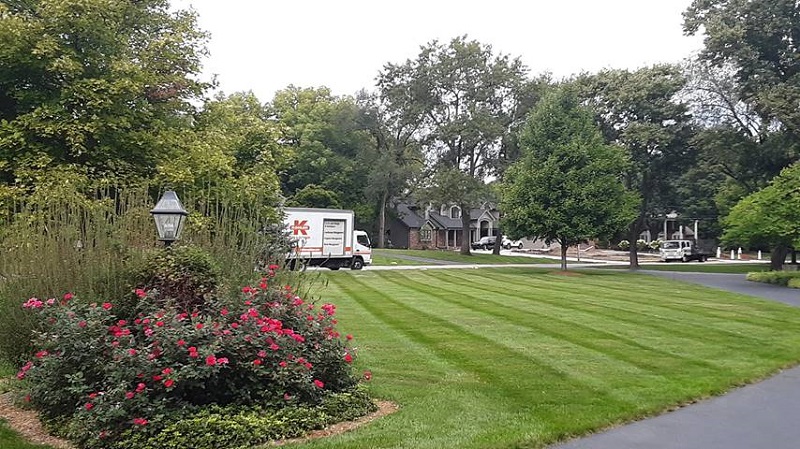 Lawn Services Including Mowing And Weed Eating Keep Your Yard Healthy
Lawn services, like mowing and weed eating, are important to keep your yard healthy. Your lawn is one of the most apparent components of your property, which is why it plays such a big role in its value. When you need residential lawn services, Kohler Lawn and Outdoor can provide trustworthy solutions of the highest…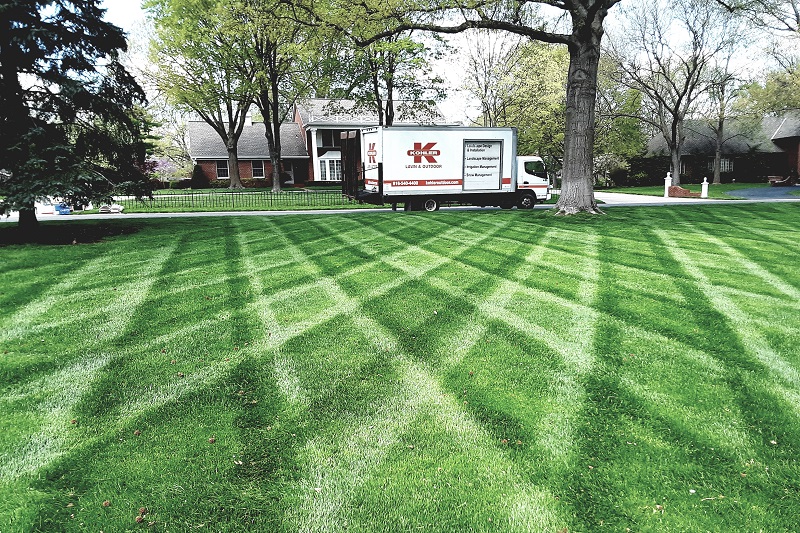 Turf Treatment With Kohler Outdoor Keeps Your Yard Lush And Healthy
Turf treatment with Kohler Lawn and Outdoor's program is the way to turn your lawn around from light, thin and weedy to green, lush and healthy. By becoming a turf treatment program customer, many other services are available to you. Kohler Outdoor offers six treatments throughout the year to include fertilization, controlling weeds and pests,…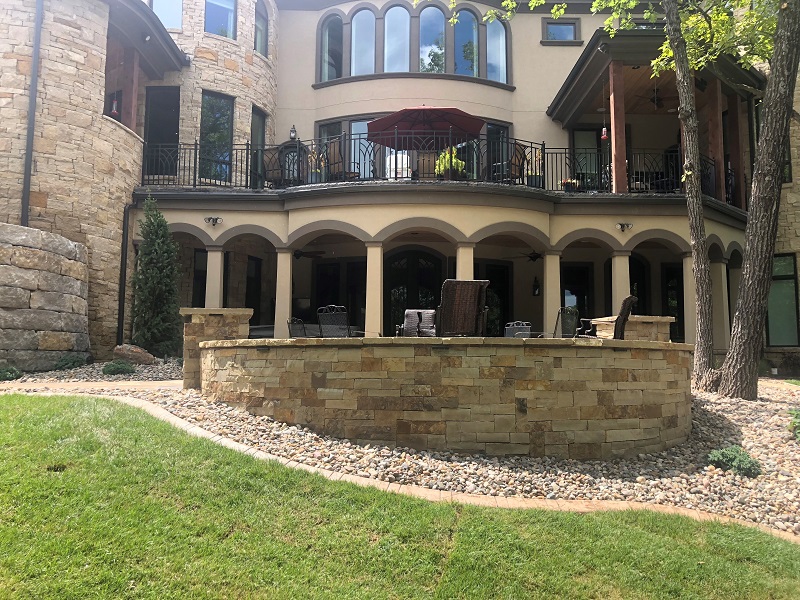 Retaining Walls With Kohler Outdoor Can Be Used For Functionality And Also Aesthetics
Retaining walls can be used to level or enclose an area for a decorative garden. They are the ideal way to create an area definition, landscape accents and elevation transitions. Natural stone or manufactured blocks provide distinctive beauty and remarkable strength. Retaining walls serve yards well for both aesthetic or functional reasons. Kohler Outdoor's retaining…
Outdoor Living Space
If you have a lawn or outdoor living space project, give use a call.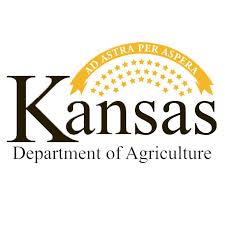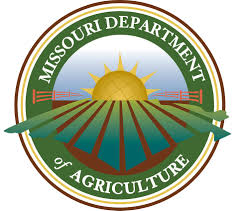 Missouri Department of AG