Irrigation System Install
Irrigation systems have become more efficient and user friendly in recent years. Let an irrigation system do the watering for you and let us plan out and install a high quality system for you. Click here to visit our recommended financing option.
Irrigation Repairs
We also do make repairs, replacements, and general service calls for customers who have had an irrigation system installed by us, customers who are on the routine irrigation turn on/off service schedule, or customers who currently are on our mow or turf treatment routes.
Irrigation Turn on/off
Irrigation systems need routine maintenance and to be turned off during the cold months. Performing these services is best done by a professional. Call to see if our irrigation on/off route can add your address.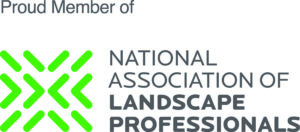 Are you interested in learning more about an irrigation system? Contact Us today to schedule an appointment with one of our experts and lets us help make your project a reality.
Have a Question? Feel free to ask any landscaping or gardening questions over the phone at 816-540-4400 or get in touch via our contact form to make an appointment.