Retaining Walls Can Be Maintained And Repaired During The Winter Months
The beginning of a great looking yard starts with structure – retaining walls can be used to level or enclose an area for a decorative garden. Retaining walls are the ideal way to create an area definition, landscape accents and elevation transitions. Natural stone or manufactured blocks provide distinctive beauty and remarkable strength. Kohler Outdoor can build many types of retaining walls to fit in with your landscape, and professional repair any retaining wall problems.
If you already a perfectly constructed retaining wall decorating your yard or garden, winter is the perfect time to maintain and repair it. Even if your retaining wall was once perfectly constructed to resist all weather and wear, without repair the wall can actually start to become a hazard and an eyesore. Kohler Outdoor can fix any kind of problem with your retaining wall that may have happened over the year or even the summer.
Proper maintenance can prevent cracks from appearing or stones loosening or breaking off from your retaining wall. Another huge risk for retaining walls that haven't been maintained is that they can start to bulge in places, a forewarning that a collapse is soon to follow. Kohler Outdoor will inspect your retaining walls and suggest repairs should they be necessary.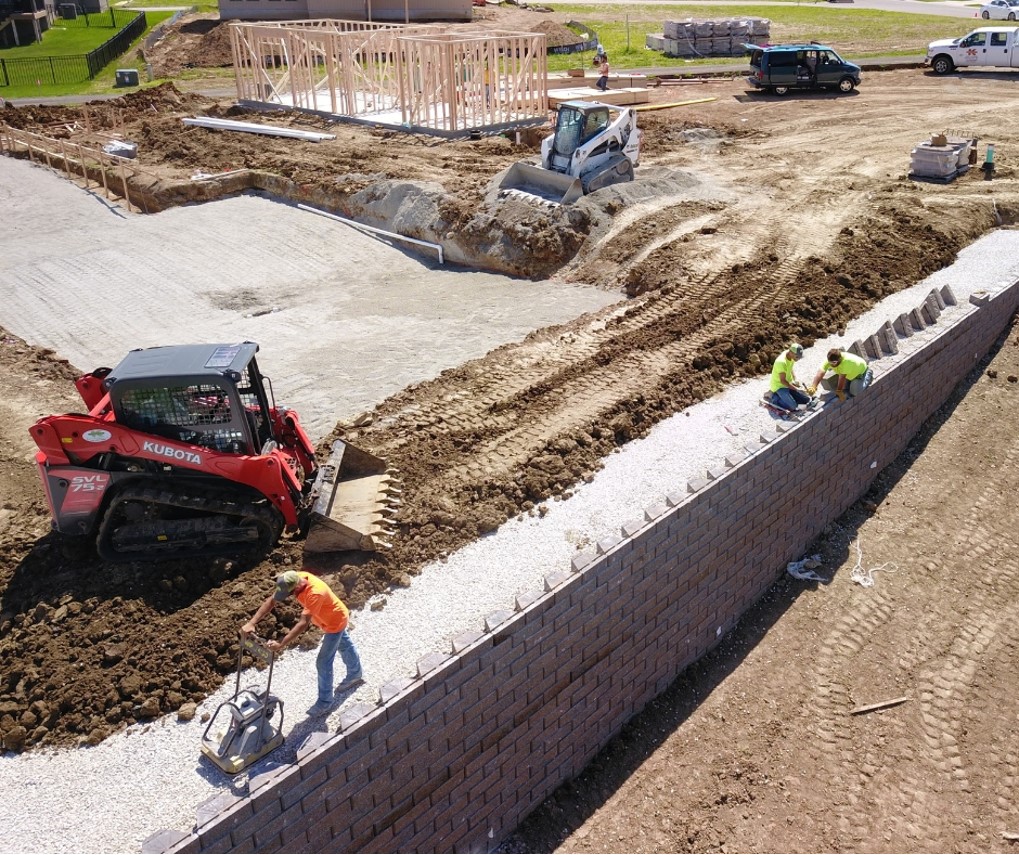 Unless you are an expert in landscape construction, you may under evaluate the damage done to your retaining wall system during the winter months. It is therefore crucial to call a professional company like Kohler Outdoor to perform an inspection the moment you notice the changes. Whether you notice cracks, loose stones, or severe bulges, let Kohler Outdoor take care of the problem.
To understand the fragility of landscape walls during the colder months, check out the following adverse effects that winter weather can have on your structure:
• Excess Water Runoff: Over the course of winter, large amounts of snow and ice will thaw on your property. Each time this happens, your landscape walls endure an incredible amount of water. This can cause your structure to crack and allow excess water to wash off your property and take your topsoil with it.
• Increased Pressure: The excess water mentioned above doesn't just counteract soil retention efforts. Depending on the quality of stone or brick used for your landscape wall, the pressure created may cause the structure to move or even fall apart. Retaining wall installation companies usually use the anchored or cantilever wall designs to prevent this type of damage from being done.
• Complete Collapse: Your retaining wall was built to withstand the amount of pressure experienced from only the surrounding soil and structures. As ice and snow pile up on your landscape wall, there's a chance that it will collapse under pressure. This can also happen from cracks caused by thawing frozen water that finds its way in between your structure and expands, leading to a weaker design.
For more information, and to learn more about Kohler Outdoor, call (816) 540-4400.