Outdoor Lighting Makes Your Yard More Visually Appealing And Protects Your Family
Outdoor lighting shouldn't be overlooked when making changes or upgrades to your property and is a quick unobtrusive installation. The right outdoor lighting makes your landscaping more visually appealing, while also protecting your home and family. Outdoor lighting along a path illuminates the way when your family and guests walk to the house or through the backyard at night.
Pathway and Accent Lights
Pathway and accent lights make your property
safer at night
and can also add aesthetic appeal by illuminating a clear path. Existing paths, driveways, and dark outdoor stairs are good starting points for where to place your lighting.
Showcase Lighting
Showcase lighting are smaller lights that highlight specific aspects of your home, such as interesting architectural details or beautiful landscaping done by
Kohler Lawn & Outdoor
.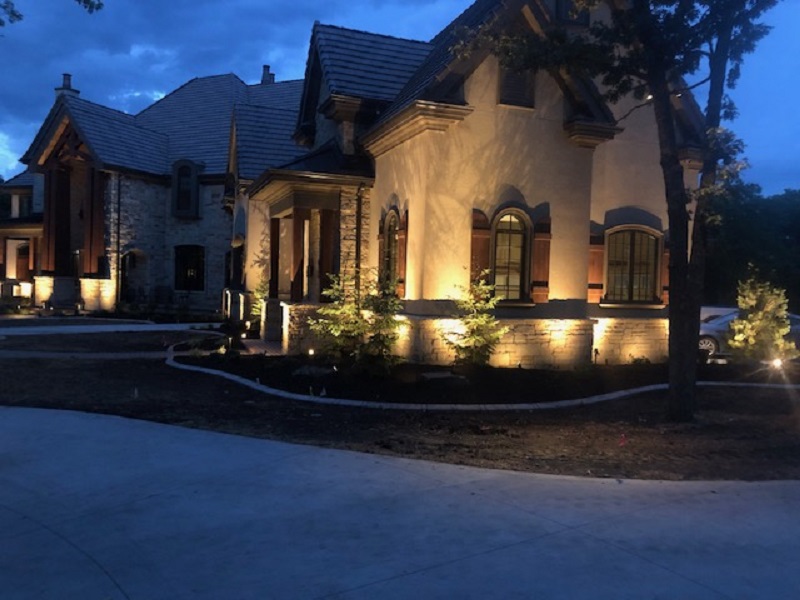 Motion-detecting Flood Lights
Motion-detecting flood lights are energy saving, by only coming on when activated by motion. Plus, since the lights go off right away once the motion stops, they won't detract from your more subtle and pleasant pathways and other outdoor lights.
Adding exterior lighting provides a measure of safety to your family by deterring burglars. It accentuates the natural beauty of your home and creates curb appeal which then increases the value of your home.