Turf Treatment With Kohler Lawn And Outdoor Transforms Your Yard To Lush, Green, And Healthy
Turf treatment with Kohler Lawn and Outdoor takes your lawn from light, thin, and weedy to green, lush, and healthy. Kohler Lawn and Outdoor offers a turf treatment program, which keeps your lawn healthy and pest-free year-round.
Kohler Lawn and Outdoor
offers six treatments throughout the year to include fertilization, controlling weeds and pests, mowing and seeding. Your yard will be the envy of the neighborhood when you sign up for the turf treatment program.
Kohler Lawn and Outdoor's turf treatment program offers:
Round one – early spring treatment – late February – early April
The first round of pre-emergent controls crabgrass and foxtail and includes a balanced rate of granular fertilizer.
Round two – late spring treatment – early April – late May
The second round of pre-emergent is to control crabgrass, foxtail, broadleaf, and
weed control
for existing weeds. The treatment also includes liquid nitrogen.
Round three – summer treatment – late May – late June
This round includes insecticide (granular) with a balanced rate of fertilizer which controls surface-feeding insects such as aphids, sod webworms, fleas, and ticks.
Broadleaf weed control
is applied as needed (liquid).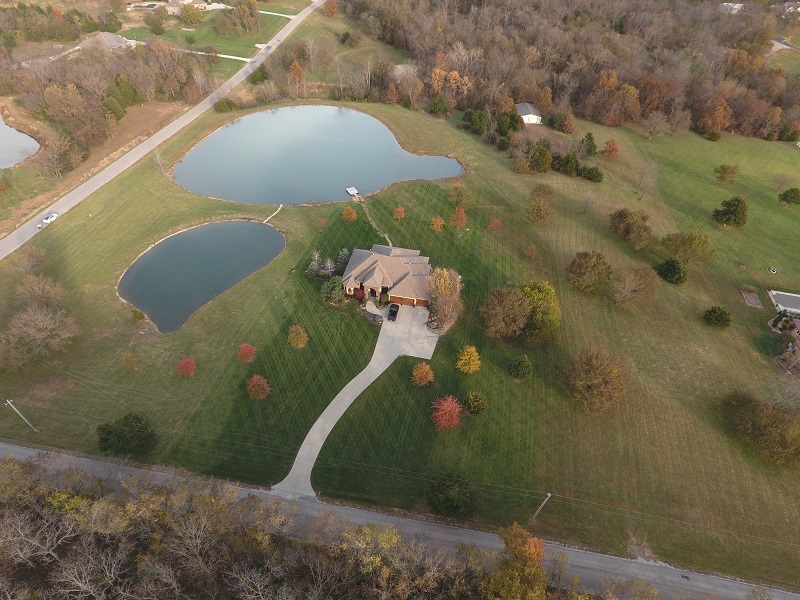 Round four – late summer treatment – late June – early August
Grub control is applied to prevent root damage to your lawn (granular).
Round five – fall treatment – late August – late October
Broadleaf weed control is applied with a balanced rate of fertilizer.
Round six – late fall treatment – November – December
A heavy rate of nitrogen fertilizer is applied. Nitrogen fertilizer is a compound that is added to plants or lawns to stimulate growth.
Optional Additional Treatments Include:
Fungicide – mid-April
Fungicide treatment is applied to prevent and cure disease such as brown patch.
Lime – mid May – mid June
Lime is applied to balance the soil nutrients and break up hard compact soil.
The timing of fungicide is critical and in some cases third application is necessary to keep turf in premium condition. Fungicide treatment and lime treatment is an additional expense to your regular treatments.
Aerate and Seed
Aerating and seeding
your lawn is the best way to ensure a fuller lawn in the coming season. A fuller lawn of thick healthy grass allows less space for weeds to grow. It's also a great solution for any bare spots.
Kohler Lawn and Outdoor
performs aerate and seed services in the fall for current turf program customers.
Now is a great time to sign up
for the turf treatment program!
Mole or Vole Treatment
Have you seen any mounds or holes in your yard? It's likely there is a pest causing the issue. By being a part of the turf treatment program, your first line of defense against these pests is grub control, which is included in the round four treatment. Mole and vole treatments are for current turf treatment customers only.
By signing up for the turf treatment program with Kohler Lawn and Outdoor, your yard will not only have amazing curb appeal, but also be the best looking in the neighborhood. Proper care of your lawn is vital for it's health and yours! Turf treatments not only make your lawn look beautiful, but helps you enjoy being in your lawn free of invasive pests!