Full Turf Treatment Program
Turf treatment scheduling has begun and it's not too late to get your name on our rotation! It's that time of year to make sure you get on our service list for the season. Now is the best time to sign up because if you sign up for our "Full Turf Treatment Program" then you will receive a 10% discount and become a current customer. There are many
exclusive services
only offered to our current customers like fall aeration and seeding and service calls to spot treat weeds. Take advantage of this deal by remitting payment at the discounted price by February 22, 2021. We will start applying turf treatments in March.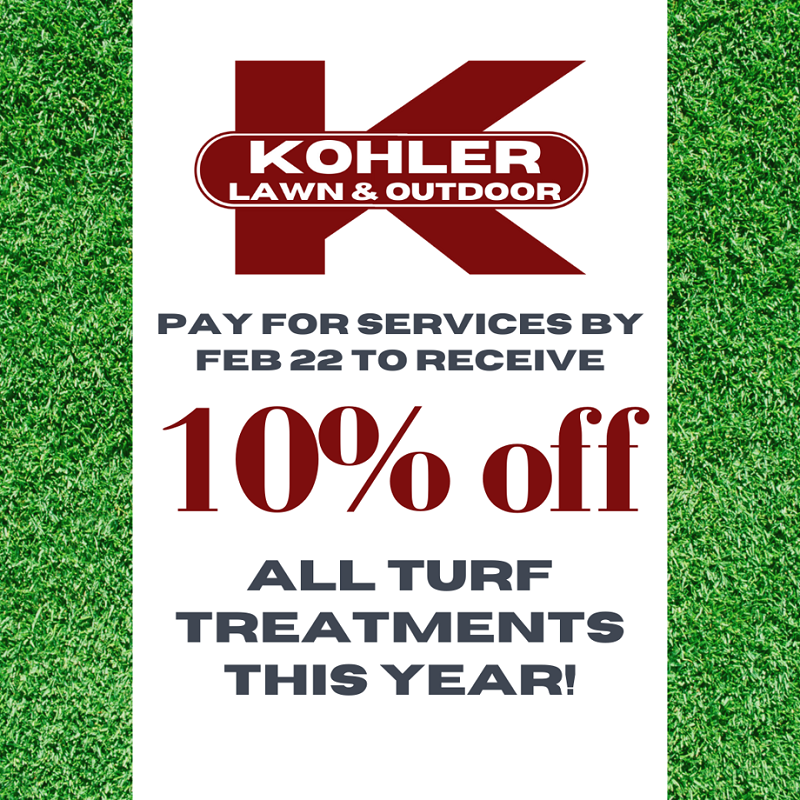 Our full turf treatment program consists of six scheduled services by our turf care experts, which will take your lawn from light, thin and weedy to green, lush and healthy! Our services help to kill off harmful weeds, while building up that beautiful layer of top soil, strengthening your grass roots, controlling harmful insects, and providing that deep, green lawn you've always wanted.
We are also offering a 10% discount on any additional services scheduled and paid for by March 31, 2021. These additional services include: Fall aeration and seeding, small tree/shrub treatment program, lime treatment and fungus treatment. Just call our office for a discounted quote on these services.
Mole and vole treatments are an additional service not included in the plan, but helpful when necessary. These pests cause damage to your yard, and can be spotted by numerous mounds or holes in your yard. By being a part of our full turf treatment program, your first line of defense against these pests is grub control which is included in the round four service.
We're here to help your lawn be the envy of the neighborhood and are serving customers in the Kansas City metro area, including all of Jackson and Johnson Counties! Contact us today to schedule an appointment with one of our lawn care experts and let us help make your dream lawn a reality! As always, notify us if you have any concerns or would like to make changes to your services and an appropriate person from our team will contact you. 816-540-4400 kasey@kohleroutdoor.com Keep up with us on our website, kohleroutdoor.com, and throughout the season on Facebook and Instagram.