Outdoor Living with Holiday Lighting
Outdoor living and holiday lights go hand-in-hand with Kohler Lawn and Outdoor. Enjoy your home's festive décor with professionally installed holiday lighting. Christmas Lighting for Residential Homes and Commercial Businesses in Jackson and Cass Counties in Missouri.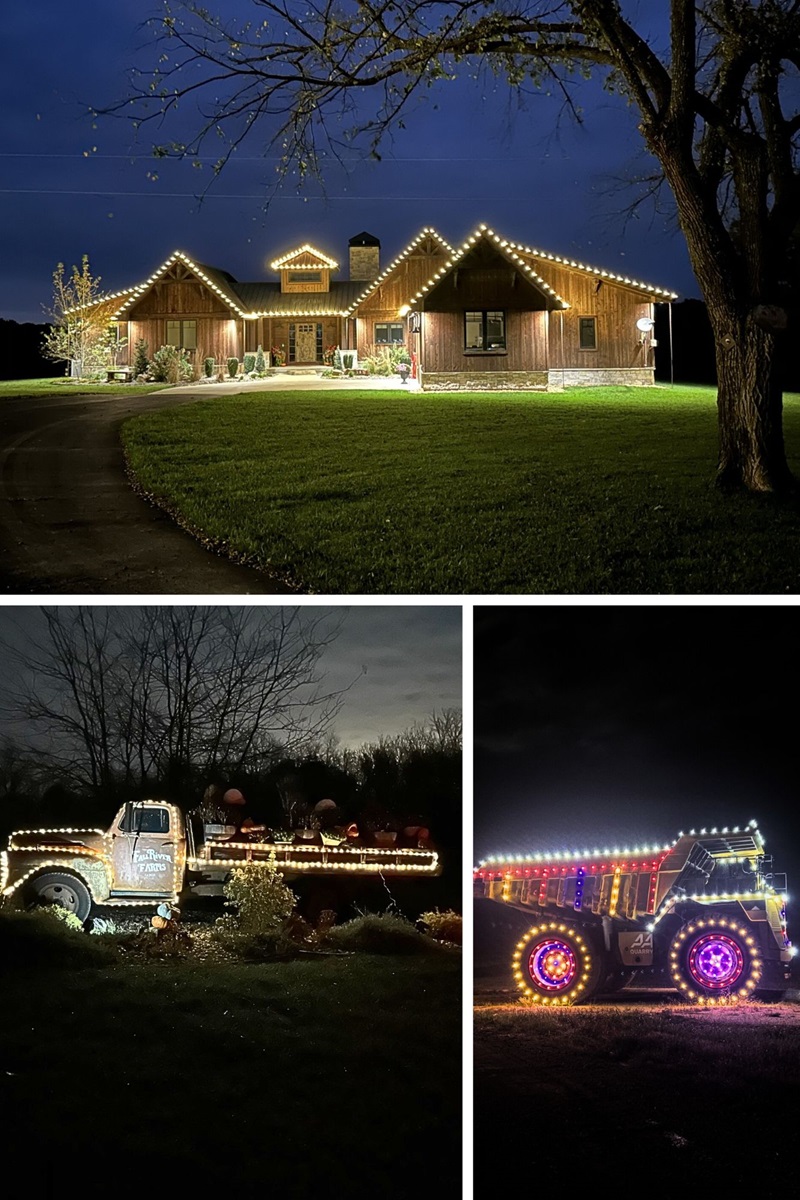 Christmas lighting for the holiday season should be planned early, and with Kohler Lawn and Outdoor's holiday lighting service, your home will be the gem of the block! It's not too early to start planning now how you want your outdoor lighting and outdoor living to look during the holiday season. Kohler Lawn & Outdoor designs and installs holiday lighting on hundreds of homes across Cass and Jackson counties.
Why Hire a Professional for Christmas Lights?
· Customized for you – we ensure the light installation fits your style and budget, as well as your home or business!
· We handle the storage – No more rummaging through the attic, basement, or back storage room for "last year's lights." We take them down for you, handle them with care, and make sure they are maintained in proper working order.
· Timely removal – We aim to have all our customers' lights down by January 31 unless an extended display is requested. You won't have to worry about your lights still being up in spring.
Our outdoor living holiday lights include:
· C7 commercial grade LED lights, custom-built for your home or business with timer included
· Professional install, take down, and year-round storage gives you more freedom and time to spend with your family during the holiday season!
· Free service calls (3-light minimum and excludes weather, trees, and damage caused by nearby obstructions)
· Non-evasive clips to avoid roof and gutter damage
If you would like to schedule an estimate for this service or see how great your Jackson or Cass County home could look, simply email us a photo of the front of your home, and we'll handle the rest! Include your name, phone number, and address. Send the email to [email protected]