Landscaping Experts at Kohler Lawn & Outdoor Help You Plan Your Backyard Retreat Now For Summer Entertaining
Landscaping can be planned out now so when the warmer weather arrives, your backyard has a retreat that's ready for summer entertaining. The professionals at Kohler Lawn & Outdoor are trained in landscape and hardscape (stonework and water features) design with experience to give you exactly what you need.
Quality landscaping adds more value than almost any other type of home renovation. Ask yourself some basic questions: What do you want out of the yard — a playground for kids, a cozy retreat, and an entertaining patio? What materials do you like — brick pavers, water, sustainable plants? Kohler Lawn & Outdoor landscaping experts can design your backyard for the ultimate retreat for outdoor entertaining.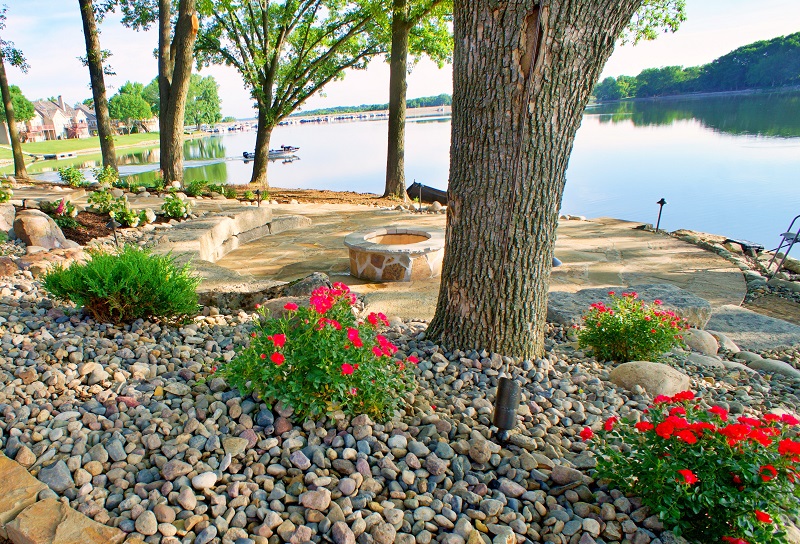 If you plan to do a lot of outdoor entertaining, you will want plenty of sitting room, as well as an outdoor cooking and dining area. Backyard design ideas for outdoor kitchens should include a barbecue and surface space. Your backyard dining room may be furnished with a simple picnic table or a patio table of any size. It is important to plan these landscaping backyard areas with convenience in mind placing them as close to your indoor kitchen entrance as possible.
Lighting is a very important part
of your backyard design. If you do a lot of outdoor entertaining at night, you will want bright lights that illuminate your yard and landscaping well, especially near your dining area. At
Kohler Lawn & Outdoor
, we believe outdoor lighting is the perfect accent to illuminate all the beauty and appeals of the homes landscape design.
Kohler Lawn & Outdoor also provides follow-up services if any maintenance or repair is needed for those customers who can't or choose not to do it themselves. While this type of install doesn't require much maintenance, it's nice to know we are here to help!
Kohler Lawn & Outdoor strives to exceed your needs by creating the outdoor design that you have dreamed. The possibilities are endless for what we can install.
For more information about landscaping and creating your backyard retreat, call
Kohler Lawn & Outdoor
at (816) 540-4400 or visit our
website
.