Lawn Services With Kohler Lawn & Outdoor Frees Up Your Time
Kohler Lawn & Outdoor is your hometown lawn services specialists. Let us give you the extra time you need by taking care of the yard work for you!
As a
Kohler Lawn & Outdoor
mow customer, you can customize all of your lawn care needs with a wide variety of lawn care options. Our lawn care specialists take the time to visit with you to create the vision you have of the perfect yard. Our turf treatments are the "icing on the cake," or better yet, the "green on the grass!", and provide the nutrition and treatments your lawn needs to stay healthy, lush and weed-free. An added benefit of being a current mow customer is, you have access to additional services like mole treatments, yard clean ups and more!
Kohler Lawn & Outdoor
has been your hometown lawn services specialist since 1992, serving residential and commercial customers throughout the southeast Kansas City metro area. For almost 30 years, it's been the vision of owner/operator, Clay Kohler, to provide a full-service lawn and outdoor company through superior customer service and personal relationships. He strives to provide the best quality service with a knowledgeable and professional staff to help you create the outdoor landscape experience of your dreams.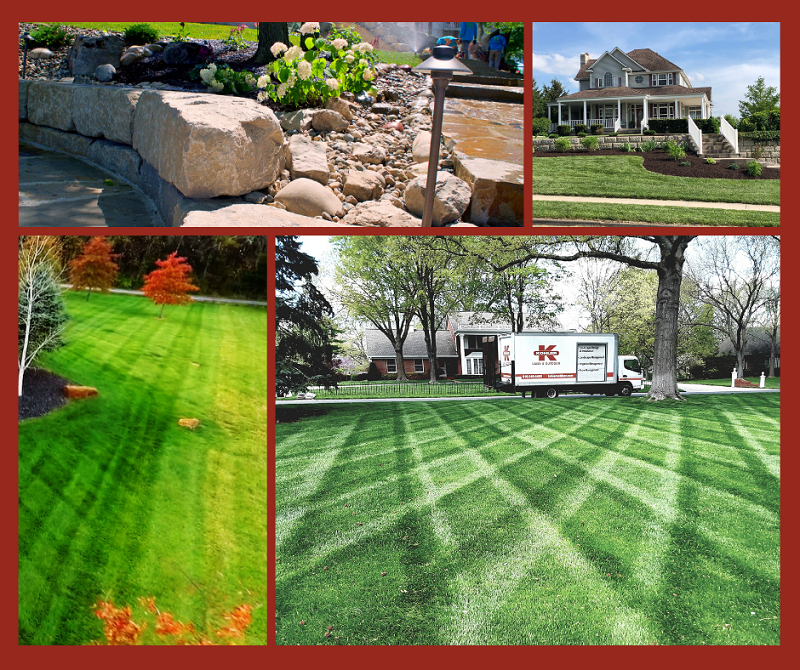 Kohler Lawn & Outdoor is a full-service lawn care company. All our lawn services are designed to save you time and give you the amazing lawn you desire. We provide a variety of lawn and outdoor services to save you time and get results all year round, including:
· landscape construction/design
· irrigation system installation and maintenance
· retaining walls
· paver patios
· walkways
· outdoor lighting
· lawn mowing/trimming
· turf treatments
· pool installation
· holiday lights
· and the list goes on!