Swimming Pool Installation Makes Your Backyard A Destination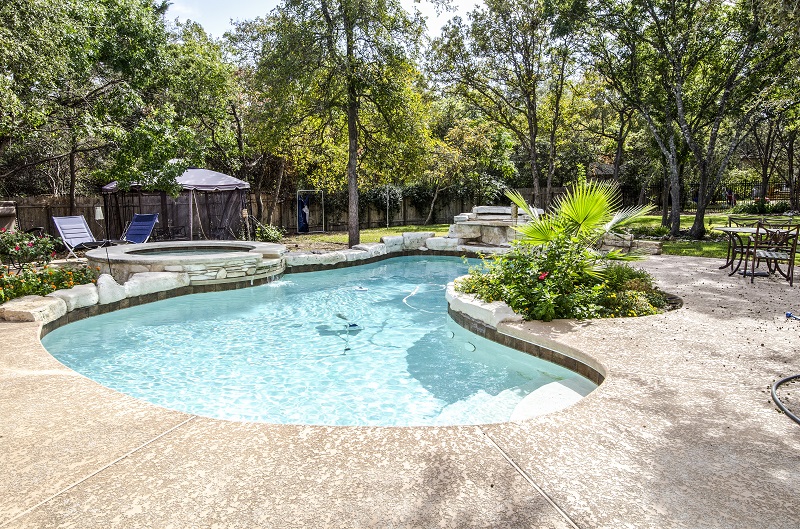 Swimming pool installation from Kohler Lawn & Outdoor puts a summer paradise right in your own backyard. With the current unique circumstances and summer on the horizon, you may be looking for a summer vacation experience without leaving Kansas City. We can help you transform your backyard into the ultimate outdoor living experience for years to come with a custom installed pool and spa. Kohler Lawn & Outdoor installs rectangle, L-shaped, or curved/custom shaped pools. Include a spa for full relaxation in your own backyard!
We all know that hot, sticky Kansas City summers are not very conducive to outdoor living. When outside starts feeling like an oven, we tend to spend more time inside plastered to screens than enjoying quality time as a family outdoors. Swimming pool installation creates an oasis for your family to spend more time bonding and enjoying each other's company.
There are many health benefits to having a swimming pool and spa at home, as well. Swimming is excellent low impact exercise suitable for almost everyone. It builds muscle strength and contributes to cardiovascular fitness by elevating your heart rate with less risk of injury than most other cardio workouts. It is also great for mental health, as swimming regularly reduces stress and improves sleep quality.
Swimming pool installation also adds to the value of your home. An in-ground pool can add as much as 7% to your home value, depending on your neighborhood and area. The greatest value is in your family's enjoyment, though. You can't put a price tag on the feeling of just opening your back door to walk into your own summer "staycation" paradise.
Kohler Lawn & Outdoor is now installing swimming pools and spas for the entire Kansas City area as of February 2020. The possibilities are endless to what kind of pool can go on your property. We install rectangle, L-shaped or custom shaped swimming pools. Call our office at 816-540-4400 or click here to schedule an appointment with a project manager today.